The designer behind JmB Silver is Juliette "Jules" Beaumont. She lives with her husband, daughter and Florence the labrador on the Kent coast, in a town called Herne Bay.
After 22 years as a nurse in the NHS, Jules decided it was time for a career change. As she had always enjoyed creating things, Jules retrained as a silversmith and jewellery designer, gaining a Diploma in Silver Jewellery at the London Jewellery School in Hatton Garden, London.
In October 2017 Jules launched her own business, JmB Silver.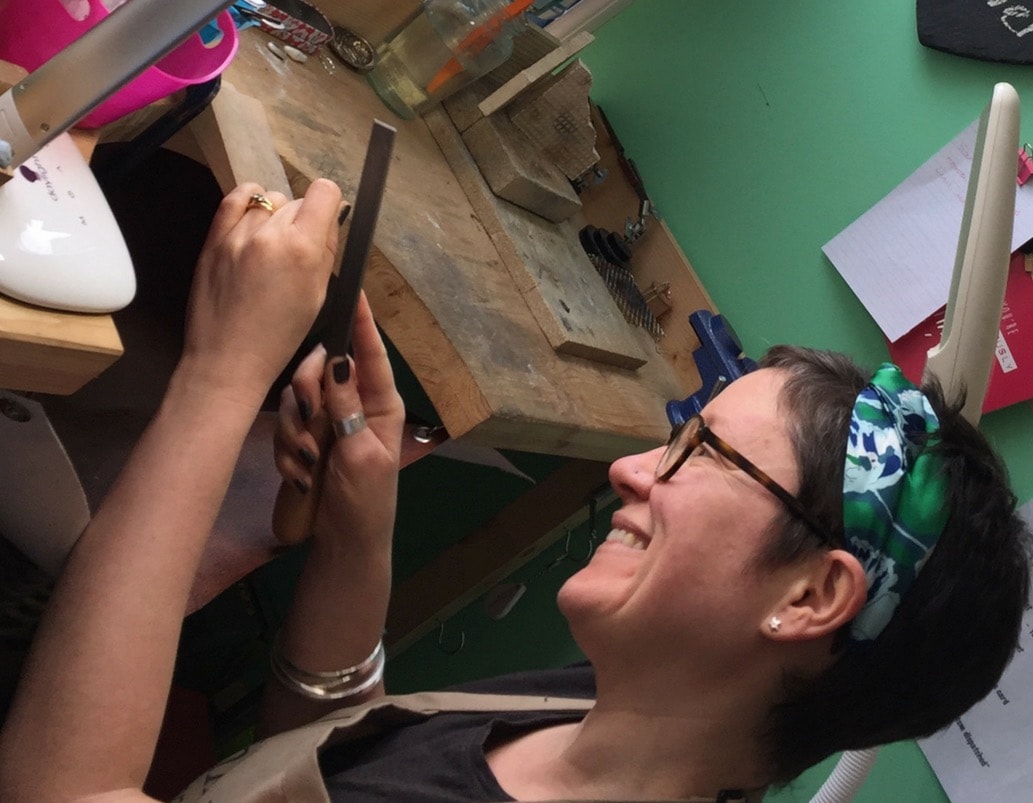 Inspiration and Materials
The inspiration for JmB Silver jewellery comes primarily from nature and, in particular, the sea. Jules loves the water, the waves and rock pools which remind her of childhood. She often uses sea glass, collected on her travels.
Sea glass is shaped by the movement of the waves which tumbles the glass over many years, creating unusual shapes and beautiful colours.
Jules also incorporates various gemstones sourced from reputable suppliers to showcase in her jewellery designs and she uses recycled silver and gold in most of her work. It is important to her to source materials sustainably and recycle silver where possible. Her material suppliers include Cooksongold​, Wards Gemstones, Kernocraft, Tiny Box Company, The Curious Gem and Nineteen48.
And, last but not least, there's the beauty of the precious metal itself. Whether it be silver, gold or copper that is smooth or subtly textured, encircling wrists, fingers and necks with beautifully designed rings, bangles and pendants.
Precious metal designs to fall in love with – forever.​
"It is my aim for customers to really enjoy wearing my silver jewellery designs and for them to have an excellent customer experience when choosing to buy from my company." - Jules xx
​