Hi Everyone,
How are you all? I have to admit that I am very glad to see the sunshine 🙂
What have I been getting up to this month here at JmB Silver?
My Silver Jewellery Diploma Course @ London Jewellery School
I started my Silver Jewellery Diploma Course in September 2017 and I am very happy to say that I completed the course this month. This course was run at the London Jewellery School in Hatton Garden in London every Saturday.
I have enjoyed the course immensely and am quite sad that it has ended in a way because I have met so many lovely people during the course. I have learnt so many techniques that I can now practice and incorporate into new designs over the coming years. Although, there is still much for me to learn and I have actually signed up to a short course at the same school in May 2018 to learn about stone setting and wax carving – very exciting!
The photo below is of my final project that I designed and made for my course – it has a gorgeous teardrop shaped moonstone that is bezel set in the centre which hangs inside its own silver frame.
I am very proud to say that I was awarded a Distinction for my course 🙂
Not many people know, but whilst I have been getting on with my diploma course, I have also been doing a Jewellery Business Bootcamp with Jewellery School Online – this has also been a lot of fun but quite intense as it ran for 8 weeks between January and April 2018 and there was a lot of content to get through. However, I am very glad that I pushed through as it really has helped me with setting up my business and creating my Jewellery Business Growth plan.
JmB Silver Stockists
Sark Arts Cooperative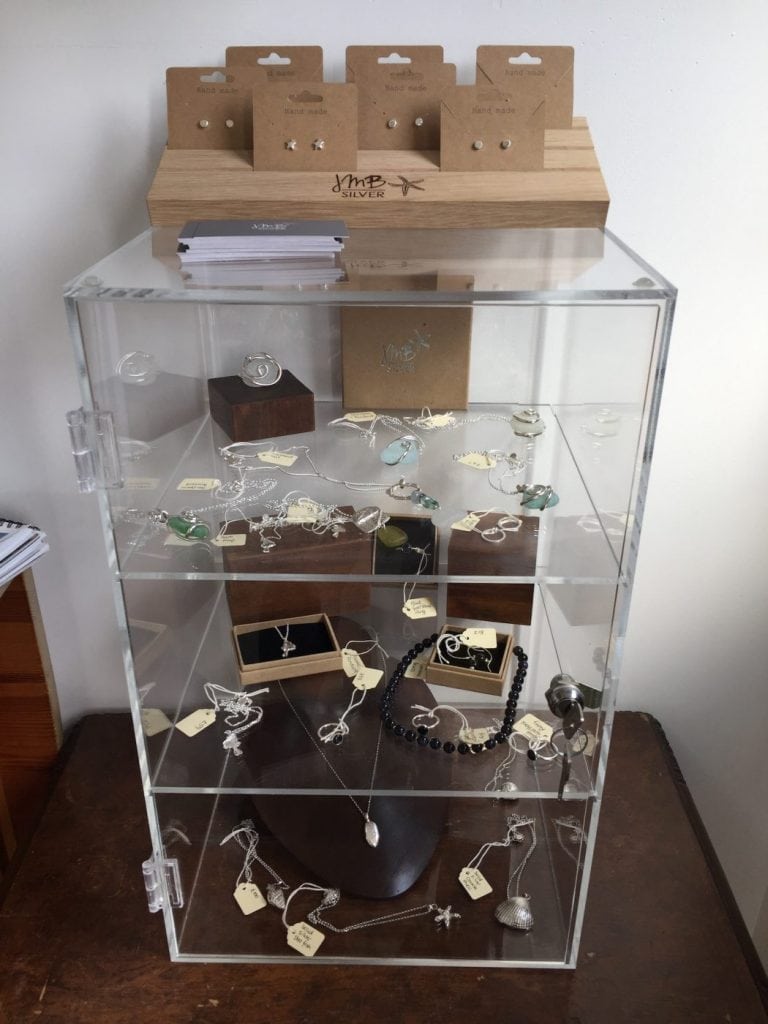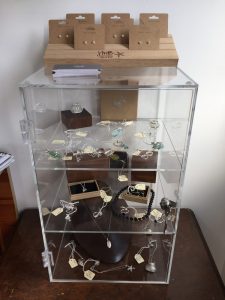 I am very pleased to tell you that my jewellery is now available to buy on the Island of Sark in the Sark Arts Co operative! This is run by a group of islanders who make all sorts of wonderful arts and crafts items for sale – including photography, artwork, weaving, knitted items, woodwork and needlework.
I was approached by them with an offer that I could set up a display of my jewellery – in particular, the designs that are inspired by Sark. So there is a range of Sea Glass pendants, Silver Sark Maps, Silver Shell Pendants and Silver Moon & Star studs. The photo shows my display in the Sark Arts Cooperative. These are all available on my website too.
I have been in to Tankerton Hair Boutique at the beginning of this month and swapped some of the JmB Silver stock around so there are new things for you to browse!
Pop in and have a look!
My new range of boho style tassel earrings are in store in many different styles and colours – they are so lovely for the summer. They are all handmade using recycled sterling silver, DMC cotton, some have copper shapes and some have semi-precious stones. They are also in a range of prices starting at £15 a pair up to £38 – this depends on the amount of silver/copper and whether they have stones set in them or not.
This range is not available on my website but is now on my Etsy Store.
New pendants added to the Rockpool & Pebbles Collection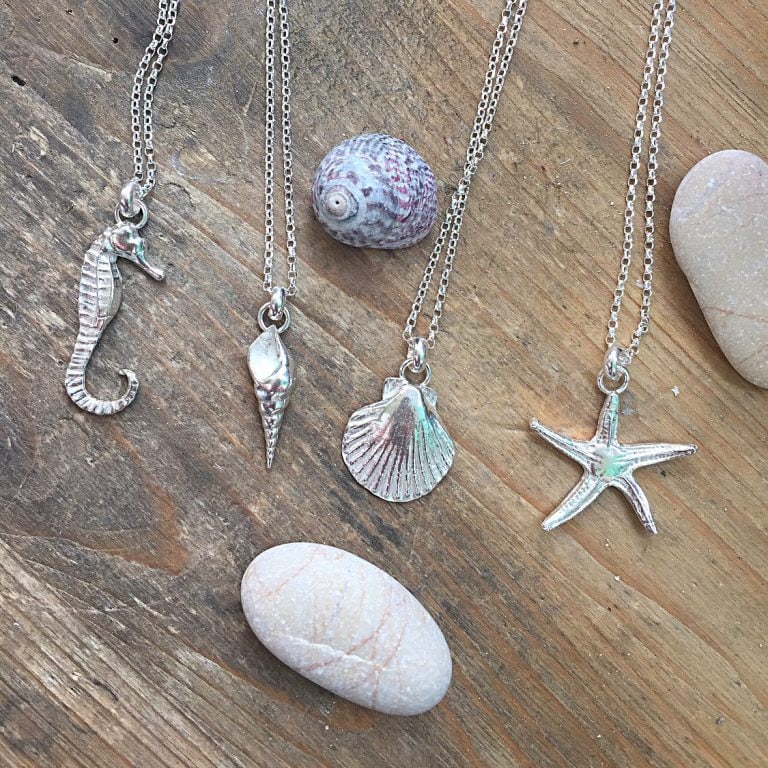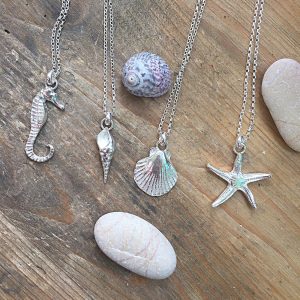 These are handmade using precious metal clay and are solid fine silver. Shop now – Rockpool & Pebbles Collection
Any Twitter fans out there?
JmB Silver now has a Twitter account – so please find and follow me to help me along. Although I have had an Instagram account for a long time and a Facebook Page in the last 6 months, I am very new to Twitter. Any suggestions would be very welcome indeed and "retweeting" would be awesome!!
Thanks, everyone 🙂
April Competition Winner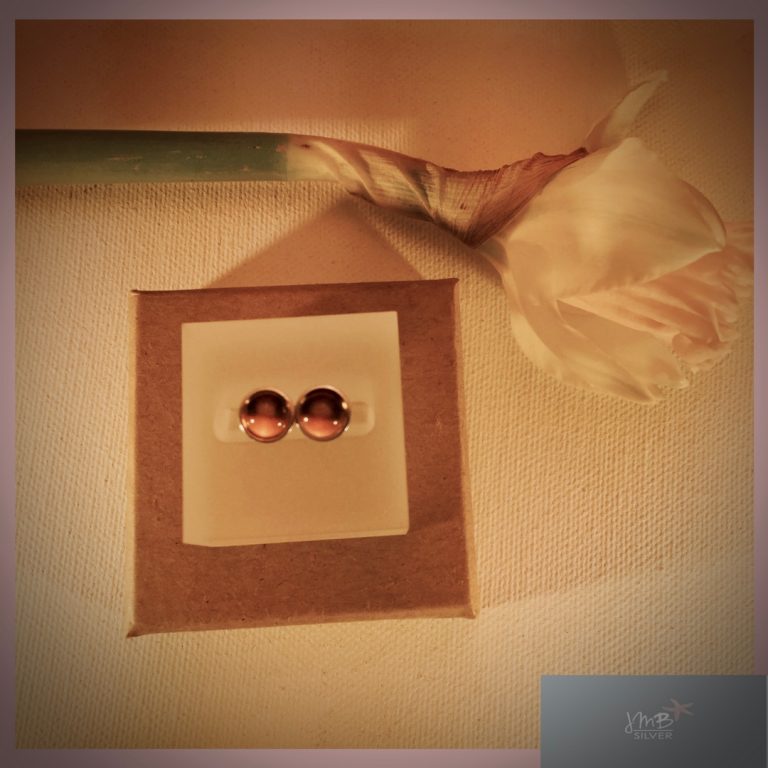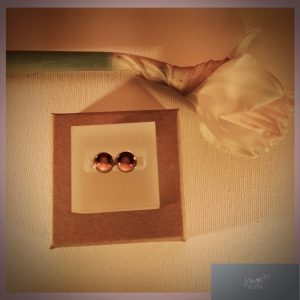 The winner of my April 2018 competition, chosen at random, is Beth Tredwell.
Congratulations to Beth!
She will receive these lovely citrine studs worth £32.
Thank you to everyone who took part and signed up to my JmB Silver newsletter. If you still know anyone who would like to join my mailing list, please feel free to forward this email or pass on my details – every little helps when you are a small business.
Love to you all,
Jules x